Upcoming Asia virtual program to support you to thrive in the VUCA world.

GO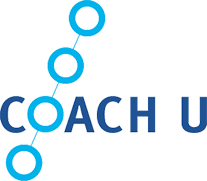 ALLIANCE WITH Coach U
The history of COACH A began in 1997 with a single email sent to Coach U, Inc. by Mamoru Itoh, Founder of COACH A, through his staff member Keiko Hirano. That same year, COACH A signed a licensing agreement with Coach U and began offering the first training program for coaches in Japan.

In December 2019, COACH A acquired Coach U and its three affiliated companies. This acquisition will enable COACH A to expand its business more globally, and integrate the coaching resources that COACH A has built with the resources and networks that Coach U has developed.
What is Coach U?
Founded in 1992, Coach U is the world's first coach training institute. Coach U has created programs that have allowed the communication skill of coaching to become something that "anyone can learn". Coach U has contributed to the development of coaching by training professional coaches at a time when there was no coaching profession except in the sporting world. Many of the most active coaches in the U.S.A. today are graduates of Coach U.

Thomas J. Leonard, Founder of Coach U, founded the International Coaching Federation (ICF) in 1995. The ICF, the largest governing body of coaching in the world, has established a global coach certification system and set the global standard for coaching through a variety of activities. The ICF has grown into a coaching organization with over 25,000 ICF certification holders and over 35,000 members. Coach U's Training Programs were one of the first programs in the world to be accredited by the ICF for coach certification (as an Accredited Coach Training Program: ACTP) .

Find out more about Coach U here.
Coach U's Services
Coach U's services have the following characteristics:
The coaching programs will be conducted by high quality coaches who hold the highest level of ICF certifications (PCC or MCC) and with the wealthiest of experience.
Programs are offered online and can be participated in from anywhere around the world.
All programs are accredited by the ICF, and upon completion of the program you will have the ability to apply for an ICF credential. The content is practical and can be applied in the field.
Program participants have access to a wealth of resources (tools, skills, coaching methods, assessments, books, etc.) for learning.
Main Programs
Virtual Distance Learning, Online Programs
The Core Essentials Program™ (CE)
The most comprehensive coaching program (foundational to intermediate level)
For those who want to become professional coaches and coaching leaders
A total of 78 hours of online learning approved at ACSTH with the ICF
Professional Essentials Program (PE)
A program for further study after the CE/CEFT (advanced level)
For those who want to learn coaching in their area of expertise and for continuous growth
Consists of required courses and many hours of elective courses to choose from.
On-Site Live Intensive Programs
※ These programs can also be offered as Virtual Programs via private zoom platform
Core Essentials Fast Track Program™ (CEFT)
6-day intensive program with group workshops
A total of 78 hours of online learning approved at ACSTH with the ICF
Offered in various locations around the world
Coaching Clinic Licensing Program™ (CCLP)
A program for those who wish to become licensed facilitators to be able to offer the 2-day Coaching Clinic
4-day program, 30-hours of continuing coach education units with the ICF
Offered in various locations around the world
PROCESS
ALLIANCE WITH Coach U